Search U7 Files:
Search Files
Sponsor:
Browse:
Areas Of Interest
Authors Area
Are you a software author? Take a look at our Author Resource Center where you will find marketing tools, software specifically created for promoting your software and a ton of other helpful resources.
Development :: Components & Libraries
.NET FontManager is a small handy open source library for .NET and ASP.NET. It provides low-level operations with various font formats, which include: TrueType and TrueType collections, OpenType and OpenType collections,Type1 fonts, including Type1C, CID fonts. With the help of .NET FontManager you can use the common type of font files, get contours of every glyph and draw them as you need. The library is rather simple and you don't even need to know about fonts internals (besides, it is low-level). Technically, it works through freetype2 version 2.5 and supports all fonts from this library. Instead of playing with low C code you can work with .NET and operate with pure .NET abstractions.
Similar Products:
Web Development :: ASP & PHP

ASP.NET Report Maker is a powerful reporting tool that can generate ASP.NET Core 2.1/2.2 MVC web application in C# from a Microsoft SQL Server, MySQL, PostgreSQL, Oracle, SQLite or Microsoft Acces database.You can instantly create live detail and summary reports or crosstab reports with JavaScript (HTML 5) chart (column, bar, line, pie, area, doughnut, multi-series and stacked chart, Google Candlestick and Gantt chart).
Windows | Shareware
Read More
Development :: Other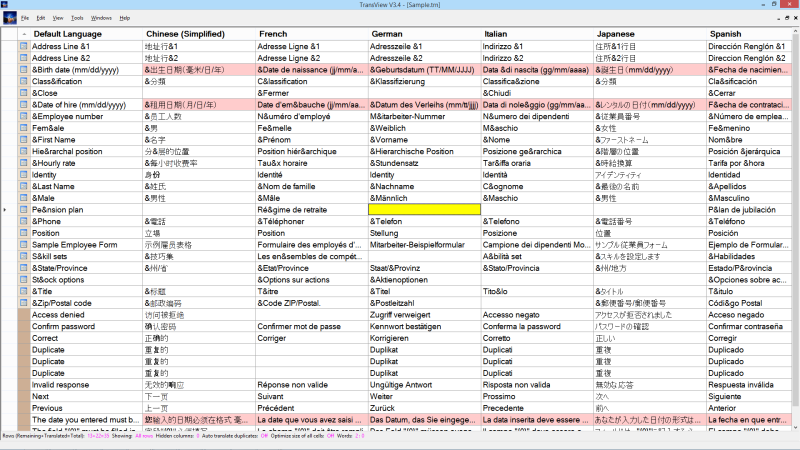 Professional localization add-in for Microsoft Visual Studio. Extracts all ".resx" strings from any .NET solution into a single file that translators can localize using a free standalone application. The same add-in is then used to import the translated strings back into the programmer's solution. Very easy to use with almost no learning curve. Includes many features and safeguards, and priced lower than most competitive products.
Windows | Shareware
Read More
Development :: Components & Libraries

The first usage analytics solution purpose-built for distributed software applications provides deep insight on product feature use. Get started in 30 minutes with SDK integration and out-of-the-box reporting, instantly see usage trends and user behavior. ReachOutTM in-app messaging delivers contextually relevant messages such as: product announcements, offers, how to tips, or prompts to upgrade; based on events and targeting you define.
Windows | Freeware
Read More
Development :: Active X

A powerful and easy to use ActiveX that can be used to send/read/delete SMS in English/Unicode supported languages, send Wap Push & read call/contact list from PC via GSM mobile/modem using Bluetooth/usb/infrared. This control has very wide range of features and good stability thus making it perfect choice for mobile messaging applications like sending product updates to customers, exam results to students etc.
Windows | Shareware
Read More
HOSTED BY N5 Networks